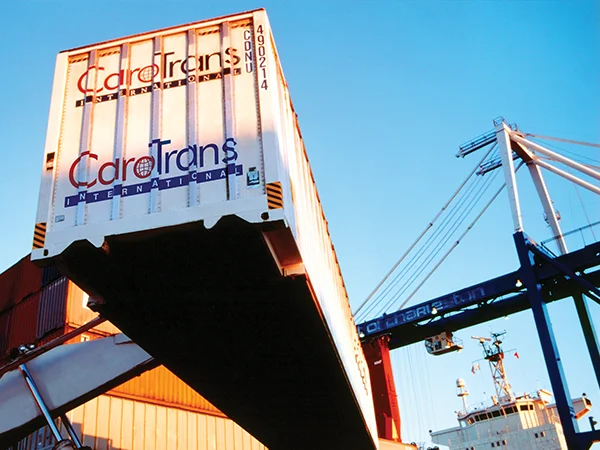 There are many different sizes and types of shipping container. When shipping cargo it is helpful to know what type of shipping container will best suit your needs. Often the dimensions and maximum weight will impact on what type of equipment can be used.

The following guide shows the different types of shipping containers that can be used as a starting point for determining your shipping requirements.

Note: Exact dimensions can differ slightly due to manufacturer, and load regulations may restrict operation to less than maximum weight. Use this information as a guide only.
Container Type
Internal Dimensions
(L x W x H)
Door Opening
(W x H)
Cubic Capacity
Cargo Weight
20FT General
5.89 x 2.35 x 2.36m
2.33 x 2.26m
33m³
21,700kgs
20FT High Cube
5.89 x 2.35 x 2.69m
2.33 x 2.59m
37m³
21,700kgs
40FT General
12.05 x 2.35 x 2.36m
2.33 x 2.26m
66m³
26500kgs
40FT High Cube
12.05 x 2.35 x 2.69m
2.33 x 2.59m
76m³
26500kgs

Notes -
Heavy Rated shipping containers which support a heavier load are available, additional surcharges may apply

Food Grade shipping containers for carrying foodstuffs are available, additional surcharges may apply

A 20FT High Cube shipping containers (higher height that standard) are only available for designated origin/destination pairings

Additional charges may apply for High Cube containers
Container Type
Internal Dimensions
(L x W x H)
Door Opening
(W x H)
Cubic Capacity
Cargo Weight
20FT Flat Rack
with sides
5.89 x 2.35 x 2.23m
Side Opening
W - 2.59m
30m³
26500kgs
20FT Flat Rack
without sides
6.00 x 2.35 x 0.23m
33m³
Max Height 2.36m
23500kgs
40FT Flat Rack
with Sides
12.05 x 2.35 x 2.23m
Side Opening
W - 11.66m
63m³
3600kgs
40FT Flat Rack
without sides
12.20 x 2.35 x 0.65m
67m³
Max Height 2.36m
39000kgs

Notes -
This shipping container is used for over-dimensional (out of gauge) cargo. It is available with or without sides

Survey reports may be required when shipping out of gauge cargo

If out of gauge additional surcharges will apply

Flat Rack containers are subject to availability, and additional surcharges will apply
Container Type
Internal Dimensions
(L x W x H)
Door Opening
(W x H)
Cubic Capacity
Cargo Weight
20FT Open Top
5.89 x 2.35 x 2.36m
2.33 x 2.29m
32m³
21700kgs
40FT Open Top
12.05 x 2.35 x 2.36m
2.33 x 2.29m
66m³
26500kgs

Notes -
Open top containers allow you to load over height cargo or allows easier loading by crane

If out of gauge additional surcharges will apply

Open Top containers are subject to availability and additional surcharges will apply
Container Type
Internal Dimensions
(L x W x H)
Door Opening
Cubic Capacity
Cargo Weight
20FT Reefer
5.44 x 2.26 x 2.24m
2.26 x 2.20m
27m³
21700kgs
40FT Reefer
11.55 x 2.26 x 2.24m
2.26 x 2.20m
58m³
25000kgs

Notes -
Refrigerated shipping containers can be set at a required temperature for the duration of the voyage

Commonly used for food/dairy products

The smaller dimensions are due to thicker walls

Reefer containers are subject to availability and additional surcharges will apply
Get A Quote
Contact our ocean experts today to get a quote for your freight