About us
CaroTrans is a Global NVOCC and ocean consolidator dedicated to delivering the highest level of customer service and support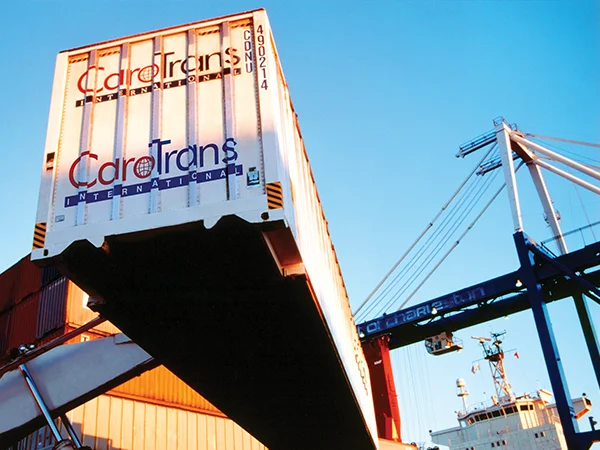 About Us
CaroTrans International is a trusted, global NVOCC (non-vessel operating common carrier) that is dedicated to delivering timely, direct import and export global ocean transportation services. Our aim is to provide essential, high value services that advance today's global supply chains. We work continuously to strengthen the services available to our customers to boost their customers' satisfaction.

Global Services
CaroTrans' service portfolio includes: LCL (less-than-container load), FCL (full container load), breakbulk, and OOG (out-of-gauge) ocean transportation services. For more information: www.carotrans.com

Our Team
What sets us apart is our decentralized structure made up of 350 knowledgeable, local people positioned to deliver dedicated support and solutions throughout the world. Our team engages with customers with passion and experience to deliver seamless, global shipping services. Wherever we are in the world, we deliver this commitment, along with our strong global network of strategic partners. CaroTrans is aligned with strong, well established independent agents with local offices throughout a region to deliver exceptional cargo consolidation, LCL and FCL ocean transportation services. Our dedicated agent partners are established brands and industry leaders that possess the knowledge and experience to keep global shipments moving reliably and as planned.

Worldwide offices
In North America, our extensive local network of 13 branch offices and 24 CFS (container freight stations) are strategically placed to deliver dependable, secure cargo moves. This infrastructure provides reduced inland transportation costs and freight handling, expedited transit times, and immediate availability of local, professional CaroTrans personnel. In addition to our CaroTrans North American offices, we have offices in Australia, China, Hong Kong, New Zealand, and Taiwan. Our global headquarters is in Clark, New Jersey.
Work with us!
Contact your local CaroTrans team today to get started